Muji, the Japanese brand adored for its minimal and functional designs, has an incredible exhibitor at its flagship store in Japan — The Typecraft Initiative by Ishan Khosla. Hosted at Atelier Muji, the exhibition is a two-and-half months affair, from 20th December 2019 till 8th March 2020. Atelier Muji is the brand's cultural centre located at Muji's flagship store in Ginza, one of the world's most upmarket shopping districts based in Tokyo.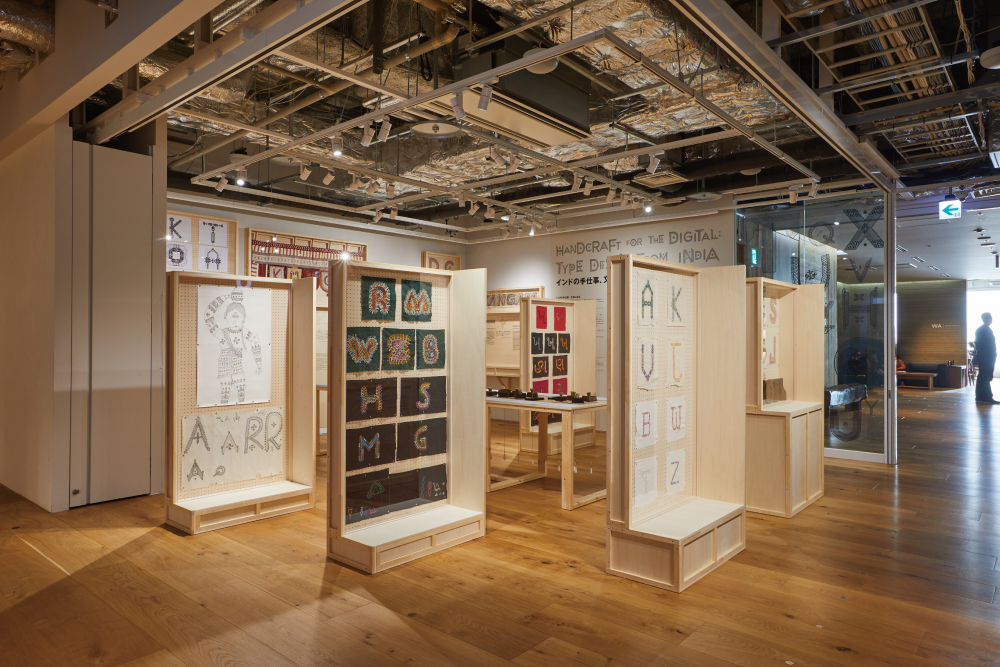 The Typecraft Initiative is a self-initiated project by Ishan Khosla that aims to create a series of digital fonts in the Latin and Indic scripts from Indian crafts and tribal arts. So far, Typecraft has worked with Godna tattoos from Chhattisgarh, Chittara floor and wall art from Karnataka, Mithila art from Bihar, and numerous embroideries (Pakko, Dhebaria Rabari and Soof) from Kutch in the western state of Gujarat.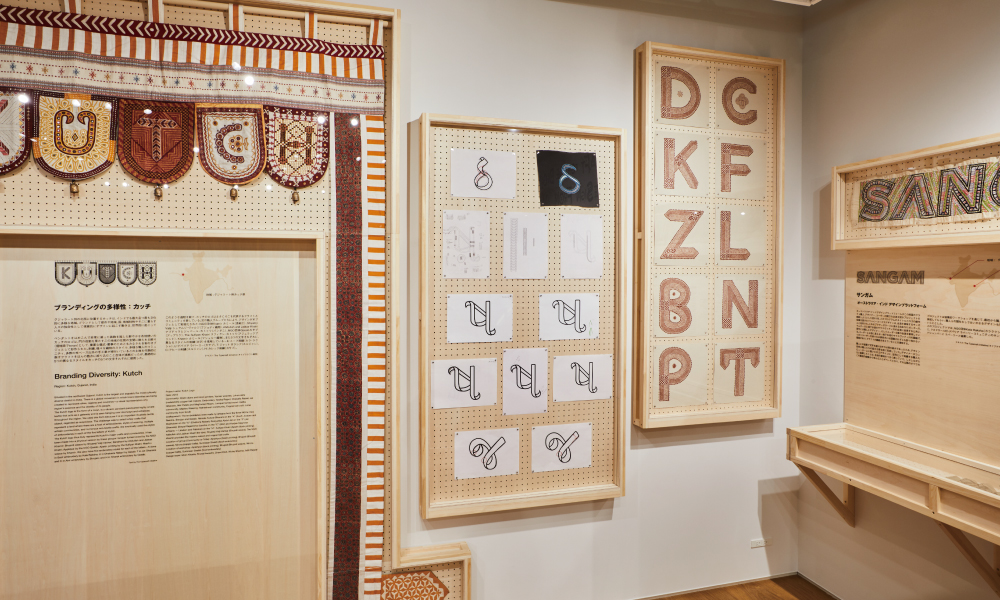 Some of the typefaces on the display have been embroidered using traditional needlework techniques into exquisite fabric artworks; for some typefaces, like Godna, letter blocks, like the kinds used for block printing, are kept with ink pads and paper. These were developed for an earlier exhibition, Crossing Visions V: The Ecology of Creation at the Fukuoka Asian Art Museum in Japan in 2017. The same year, Ishan Khosla Design was commissioned to create a visual identity and an installation for an exhibition and sale of Kutchi crafts at Hankyu, the second largest department store chain in Japan.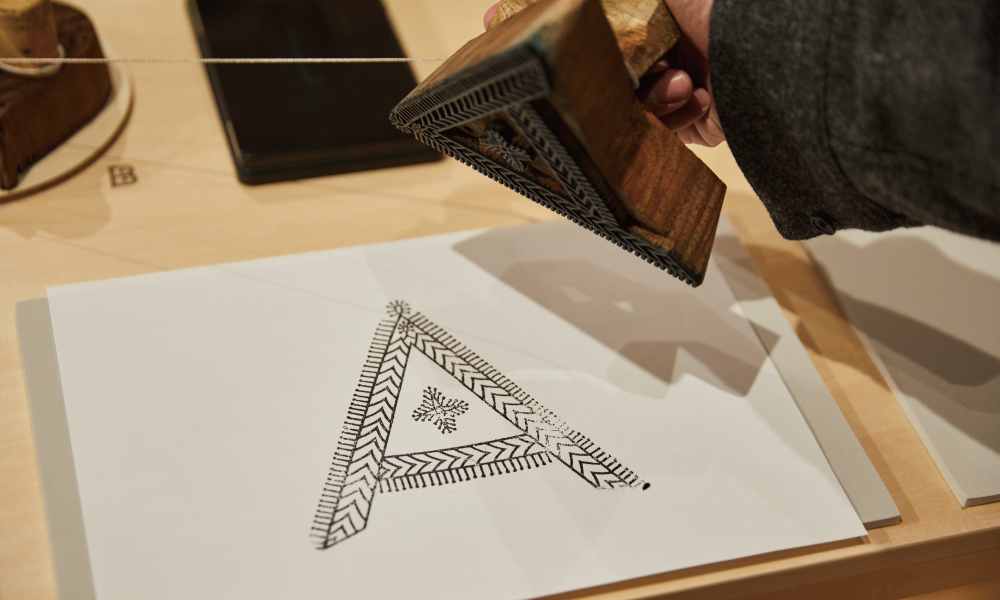 The Typecraft Initiative has also been presented at Typo Berlin. Yet, the deeper connection with Japan cannot go unnoticed. When brought up, Khosla laughs and confesses being astonished with the project's overseas popularity. "I never thought The Typecraft would be so well received outside India. Ironically, it is covered much more overseas whether in magazines or through exhibitions. Within the country I haven't had many forums to discuss it. That has been the most surprising thing for me," he said.
And while there is joy on reaching a new milestone, Khosla hopes in the earnest that this opportunity takes The Typecraft Initiative closer to its goals. "The basic goal is to provide employment for craftswomen involved in the initiative. We also conduct workshops where we teach design methodology. Innovation is necessary for survival of the crafts and craftfolks. Many are at the brink of extinction, which also makes documentation and archival necessary ," he says. Hopefully, the exposure at Muji will help the craftswomen of the Typecraft forge new partnerships, develop their design sensibilities, archive the craft while it evolves with these newer, meaningful collaborations.
**
Date:Friday, 20 December 2019 – Sunday, 8 March 2020
Opening times :10:00 ~ 21:00 ※Same opening days MUJI Ginza Store